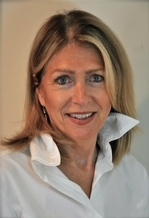 410-820-8008
410-820-8894 fax
410-924-4163 cell phone

Shebattin@aol.com
102 N. Harrison St.
Easton MD, 21601
Receive Email Alerts from Me
Sheila started coming to the Eastern Shore in 1972 and in 1995 made it her full-time home.  A full-time realtor since 1999, she specializes in residential properties in Talbot County and the surrounding area.  The testimonial most often heard about Sheila after a completed transaction is "She listened to us."
Deeply involved in the community, she has been a patient-care giver at Talbot Hospice, and has co-chaired the inaugural Talbot Hospice Gala, raising $65,000 to support the nonprofit. 
Let her find the perfect spot where you can enjoy the lifestyle that is the Eastern Shore.
Sheila Monahan 's Listings
#TA8660522 | Single Family Home